Today we know that many of the messages with which, with all the best intentions, they educated us on food issues were wrong or have become obsolete. Messages such as "children need sugar to grow", "if you add sugar it is more fun and tasty", "until you eat everything we can not go to play" that we heard as we grew up and no doubt we will be tempted to repeat but today are a burden to progress towards a healthier society and we need to be aware of it to be able to leave them behind.
Never better said "renew or die" and it is that in view of the growing numbers of child obesity and that day in and day out sugar products are also offered to children in different environments such as parks, outings and even in schools and health centers (totally contradictory) is a priority that we pay attention to the food heritage we will be leaving.
On the positive side of the story I have noticed that more and more families are turning to social networks and blogs/webs in search of information and tools that support healthy habits, despite the fact that this search will expose them to contradictory approaches and will make it difficult for them to get started.
This is why below I share some tips to join the list of healthy homes and if reading it you notice that you are on the right track, then: congratulations and keep it that way! Otherwise, today is a good day to start!
If there is a baby in the family, the best food to offer will be breast milk.
Exclusively until the age of 6 months and in a complementary way at least until the age of 12 months, although it is recommended to keep it until the age of 24 months or until mother and baby decide (not until the age of 15 months, nor until the age of 3 years, nor until the age of 5 years…when in doubt, read the phrase in bold again).
Does this mean that a formula-fed baby can't grow up healthy? Not at all, infant formulas will be a valid alternative to those to resort to in cases where it is not possible to offer breast milk, but I take this opportunity to comment that with the support of a lactation consultant can overcome many of the situations that often lead to early abandonment of it.
2. From 6 months onwards she offers and consumes food (instead of products).
A piece of potato cooked with extra virgin olive oil (crushed or not according to the complementary feeding method), a piece of boiled sweet potato, a piece of banana, a steamed broccoli tree, a piece of baked pear, a hamburger of veal or legumes, an oat porridge with apple and cinnamon, among many other examples of foods or preparations that can be tested little by little once the baby is ready.
That may be a better option than canned cereals aimed at children in which the refined and sweetened cereal is presented (even though they are organic or in many cases indicate no sugar).
Take advantage of this moment to accompany your baby in the process of discovering the real flavours of food. You may even be surprised at how well some of them are in their most natural state (without even carrying salt). Remember to enjoy the experience, have a camera at hand to portray the baby's progress and if questions arise, seek the support of a specialist.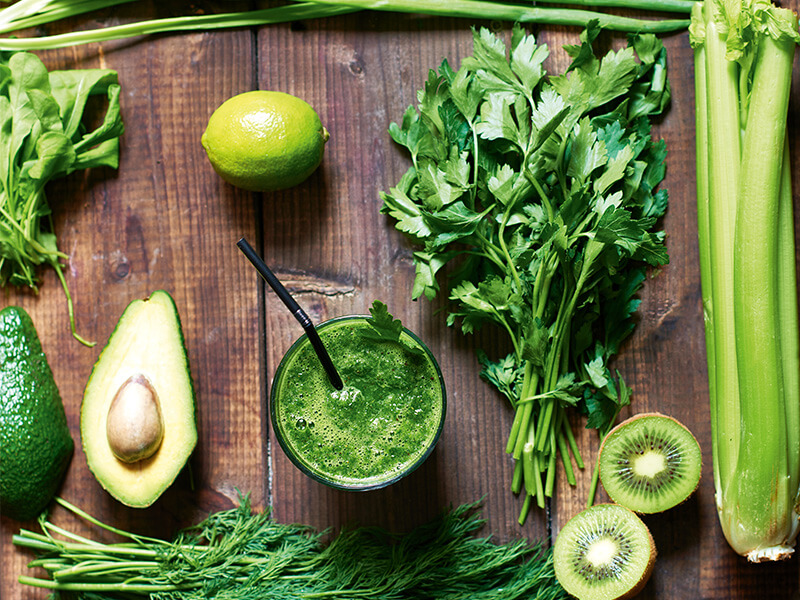 3. Avoid added sugar and have alternatives on hand for sweets.
If we are talking about sugar, the less the better and this advice should apply equally to adults and children, although it is often complicated for two reasons:
Sugar is found hidden in most refined products, beverages, potitos (a single potito can exceed the upper limit recommended) so even without adding it in our preparations we tend to consume more than recommended.
Still many people associate childhood to sweets and these to fun or joy so they tend to be very permissive in their consumption and it may be impossible to avoid them when they are being offered at school with friends, in the park, at home or friends and so on.
What could be done then?
Replace sweet biscuits, chocolates and jelly beans in snacks with chunky fruits, dried fruits such as raisins or dried apricots, natural fruit ice cream or nuts.
Avoid soft drinks, packaged juices or chocolate drinks and always encourage the consumption of water, for which you can use colored bottles or straws of different shapes.
Prefer wholemeal rather than refined foods.
Replace refined sugar and/or sweeteners with dates or date paste, apple or pear puree and/or banana.
4. You don't need to become a chef, but you do need to know how to prepare simple, healthy meals.
Even if you need some planning and some study or training, the benefits of offering home-cooked meals are many: you can use quality ingredients, include a wide variety of fruits and/or vegetables, avoid excess sugars, sodium and poor quality fats.
Eating at home will also allow them to share mealtime and take advantage of the moment to educate by example: serve yourself vegetables and fruits, dare to try new dishes and avoid making negative comments (e.g. counting calories, banning food…) or practice inappropriate behaviors (forcing them to finish the meal or using food as a reward or punishment) that could lead them to establish an inappropriate relationship with the food.
What do you think if we start here and from these tips we move forward? Setting them in motion may require patience and time, but without a doubt the reward, which will be that our children practice healthy habits, will be worth it! These courses can also help you: Healthy Breakfasts, Healthy Snacks, Healthy Meals and Healthy Dinners.
At present, uncertainty and confusion remain in the implementation of the Law on the Promotion of Healthy Eating for Children and Adolescents (2013) and its Regulations (2017).
What happened? As we know, the Congress of the Republic is in the process of drafting a bill that – by insistence, after having been observed by the Executive Branch – would modify the 2013 Law and establish a Nutritional Traffic Light aimed at highlighting calories and the value of fats, saturated fats, sugars and salt (critical nutrients) in beverages and processed products.
This nutritional traffic light considers a usual portion consumed in relation to its contribution to the Reference Daily Values (RDA), which estimate, for human nutrition, the recommended limits of calories and critical nutrients. In the case of processed products containing trans fats, this legislative proposal establishes the obligation to warn the consumer about this content, prominently on the label.